Machu Picchu is one of those places you should visit if you have the opportunity to do so. A visit to this ancient Inca citadel can sometimes be a once in a lifetime experience, so there is a lot to consider when planning a trip to Cusco. But how much does it cost to enter Machu Picchu?
The cost of a trip to Machu Picchu can vary significantly depending on the type of experience you wish to have. A basic Machu Picchu trip includes round-trip transportation from Cusco to Machu Picchu, entrance fees, and a guided tour. The average cost of this type of trip ranges between $200 and $400 per person.
For a more luxurious Machu Picchu experience, you can choose to stay at a nearby hotel. Accommodation prices can range from $30-$500 per night. Additionally, you may choose to take a guided trek to the site, which can range from $50-$200 per person.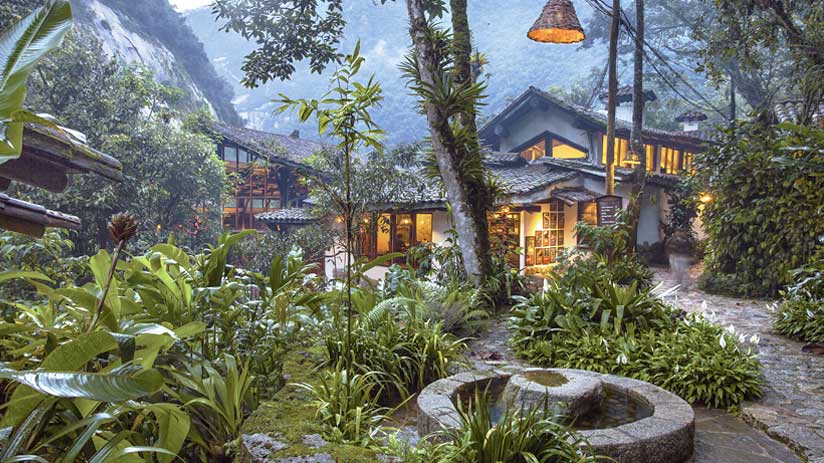 Train tickets to Machu Picchu can cost between US$70 and US$200 per person round trip, but of course it depends on the type of service you choose.
Overall, the average cost of a Machu Picchu trip can range from $200-$1000 per person, depending on your choices and traveling preferences. You can save money by staying in basic hotels, taking the less expensive services and avoiding any additional activities or tours. Regardless of the cost, a Machu Picchu trip is an unforgettable experience and is worth every penny.
Entrance tickets to Machu Picchu
The entrance fee to Machu Picchu is divided into two categories: the Machu Picchu ticket and the Machu Picchu Mountain ticket.
The Machu Picchu ticket is valid for one day only, and it allows you to visit the Machu Picchu Citadel, the Inti Punku (Sun Gate), and the Inca Bridge. The cost of a Machu Picchu ticket is currently $65 per person.
The Machu Picchu Mountain ticket is an additional ticket that allows you to hike up the mountain to enjoy the stunning views of the citadel from above. This ticket is valid for one day only and the cost is currently $25 per person.
If you are a student, you are eligible for a discounted entrance fee; you will need to show your valid student ID card at the entrance. The cost of the Machu Picchu ticket for students is currently $31, and the cost of the Machu Picchu Mountain ticket for students is $12.
Children aged between 8 and 17 years old can also get a discounted entrance fee; the cost of the Machu Picchu ticket for children is currently $32, and the cost of the Machu Picchu Mountain ticket for children is $12. Children under the age of 8 years old can enter for free.
In addition to the entrance fees, you may also need to pay for transport to and from the Machu Picchu site. The cost of this transport will depend on where you are coming from and which type of transport you choose.
Machu Picchu is an incredible place to visit and the entrance fees are relatively low. However, it is important to remember that the Machu Picchu ticket is valid for one day only, so if you want to spend more time exploring this ancient site, you will need to purchase additional tickets.
Staying at the Imperial City
Cusco is a popular destination for travelers no matter where they come from, and one of the most fascinating cities in the world. Located in the Peruvian Andes, it is the former capital of the Inca Empire and a UNESCO World Heritage Site. The city is known for its well-preserved colonial architecture, its vibrant nightlife, and its proximity to the Sacred Valley and Machu Picchu.
The price of lodging in Cusco varies greatly depending on the type of hotel you book and the time of year you visit. Budget travelers can find hostels and guesthouses for as little as $10 a night, while the most luxurious hotels can easily cost over $200 a night. Most hotels in Cusco are located downtown , within walking distance of the main sights. There are also several hostels and guesthouses located just outside the center, which can be a good option for budget travelers.
If you are planning to stay in Cusco for a longer period of time, you may want to consider renting an apartment. These are usually more affordable than hotels and can be found in most parts of the city. Prices are very different based on the size and location of the apartment, but a one-bedroom downtown apartment can cost between $400 and $600 per month.
Eating out in Cusco is relatively affordable, with meals at local restaurants costing between $5 and $15. Street food is also widely available and can be a great way to save money. You can also find a variety of international cuisine in Cusco, with prices ranging from $10 to $30 per meal.
In terms of transportation, Cusco has a reliable public bus system, with fares ranging from $0.50 to $1.50. Cabs are also available, with fares usually around $3.00. For those wishing to explore the Sacred Valley and Machu Picchu, there are several tour companies offering day trips for prices ranging from $50 to $100 per person.
As you can see, Cusco is a relatively affordable destination for travelers. It can be very expensive, but also conveniently cheap, depending on the type of experience you are looking for. With careful budgeting and research, it is possible to explore the city and its surroundings without getting bankrupt at the end of your trip.