As you probably know already, Machu Picchu is one of the world's most emblematic and popular tourist destinations, and for many reasons. It's an extraordinary archaeological site nestled high in the Andes Mountains of Peru, it has lots of history around its construction and discovery, it has an incredible architectural design, it is located right in the middle of a beautiful landscape and there's definitely magic and mysticism surrounding the sacred citadel. All these makes Machu Picchu a must-see for any traveler no matter where they come from. So if you're planning a trip to Machu Picchu, it's important to book your entrance tickets in advance and here we tell you when and how to do it.
The good news is that Machu Picchu tickets can be booked up to six months in advance. This is especially important if you're planning to visit during peak season (May-October) when tickets tend to sell out quickly. The earlier you book, the better your chances of getting the tickets you need. It's also important to note that Machu Picchu tickets are date-specific and non-refundable, so make sure you plan your trip accordingly.
When it comes to booking your tickets, there are a few different options. You can buy tickets directly from the Machu Picchu ticket office or online through one of the official ticket providers. The ticket office is open from 6am to 4pm, Monday through Sunday, and tickets can be purchased in person or over the phone. Online ticket providers, such as GetYourGuide and PeruHop, offer convenient and secure booking options.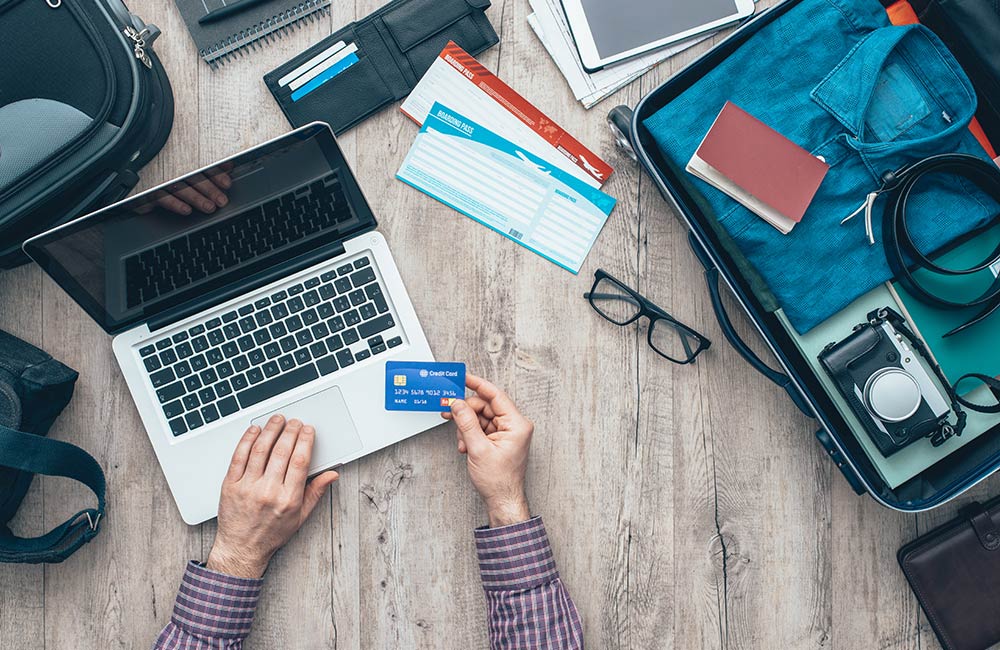 If you're traveling on a budget, you should know that there are several discounts available for specific groups and individuals. Students, senior citizens and military personnel can get discounted tickets, as well as Peruvian citizens. It's also possible to get discounted tickets if you book a guided Machu Picchu tour.
Tips and recommendations for booking your tickets
When it comes to planning your trip to Machu Picchu, there are a few things you must keep in mind:
First, make sure to book your tickets as early as possible to ensure availability. Second, do some research about the different ticket types and discounts available. Third, find out the best way to get to Machu Picchu, as there are several options depending on your budget and schedule. Finally, remember to bring the necessary documents (such as your passport and ID card) with you when you visit the site.
By following these tips you can have a successful and enjoyable trip to Machu Picchu. With a little planning and preparation, you can experience one of the world's most iconic archeological sites without any stress or complications.
Cost of Machu Picchu entrance tickets
The Machu Picchu entrance ticket is valid for one day only, and it allows you to visit the Machu Picchu citadel, the Inti Punku (Sun Gate), and the Inca Bridge. The cost of a Machu Picchu ticket is currently $65 per person.
If you are a student, you are eligible for a discounted entrance fee; you will need to show your valid student ID card at the entrance. The cost of the Machu Picchu ticket for students is currently $31.
Children aged between 8 and 17 years old can also get a discounted entrance fee; the cost of the Machu Picchu ticket for children is currently $32, and children under the age of 8 years old can enter for free.
How many people visit Machu Picchu each day?
Machu Picchu is one of the most visited tourist attractions in the world. Every year, over 1.5 million people come to this World Heritage Site in Peru to marvel at its spectacular beauty and rich cultural history.
The number of visitors to Machu Picchu is strictly controlled by the Peruvian government and is limited to 2,500 people per day. This number is divided between those who are visiting on their own and those who are part of organized tours. But most visitors are part of a group tour and are led by a Tour Conductor who takes them to all the significant sites to be visited.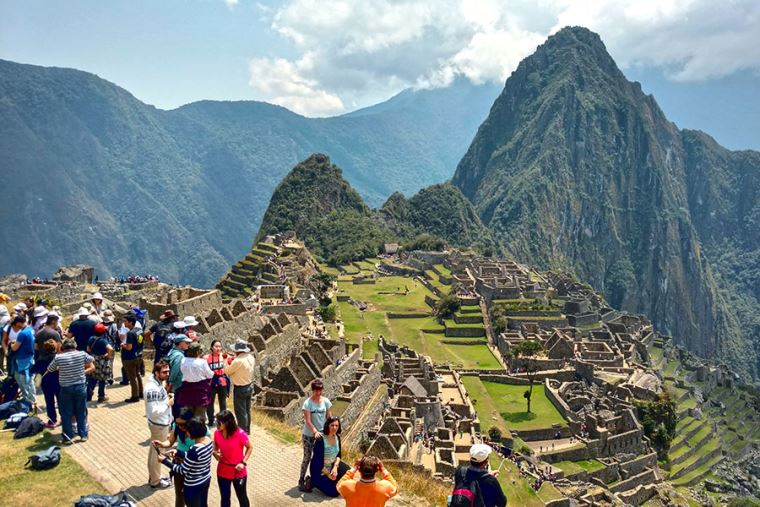 The busiest months for visitors to Machu Picchu are June, July and August. During these months, the number of visitors increases to around 4,000 people per day, due to the warmer temperatures and better weather conditions during these months. The months of November, December and January are the least popular months for visiting Machu Picchu. During these months, the number of visitors drops to around 1,000 people per day. This is due to the cooler temperatures and higher chance of rain during these months.
No matter what time of year you visit Machu Picchu, you can expect to see a lot of people. The high number of visitors can make it difficult to move around the site and get close to the ruins. It is recommended that you plan ahead and book your tickets in advance to avoid the crowds.
If you want to avoid the headache of having to book your tickets to Machu Picchu on your own, we can help you! Book any of our Machu Picchu tours and we will take care of everything, so you can enjoy your trip without any worries. And if you just decided to travel, we have a last minute tour to Machu Picchu, where we help you in the search for your ticket if you haven't bought it in advance! In addition, we offer you the possibility to modify your return train ticket schedule if you are traveling with us, depending on the time of entry to the Citadel and the moment you finish your visit.
Overall, Machu Picchu is an incredible site to visit and its popularity is well deserved. Despite the high number of visitors, it is possible to experience the beauty, magic and history of this Modern Wonder of the World without being overwhelmed by the crowds.