What can you do in Pisac? When you travel to Cusco one of the experiences which you cannot miss is visiting the Sacred Valley of the Incas with all its magic, beauty and mysticism.
Visiting the valley is to pass through all communities which conform to it, but if you do it in one single day surely you will be wishing to know a little more about each place. So we suggest starting from the beginning.
Pisac is one of the towns in the Valley and the most attractive features of this place are the ruins and the market, but this beautiful town has much more to offer. Do you want to visit Pisac and know all you can do there? Take paper and pencil and prepare yourself for planning an unforgettable adventure.
Safety first
We keep taking care of you and caring for us, that is why we remind you that it is mandatory to use a mask when you are in a public place. You must use a KN:95 mask or a chirurgical 3 fold mask and carry your ID card and carry with you your full dose vaccination certificate at all times. For further information you may visit our Biosecurity page. Always carry one or more spare masks in case you may have an unexpected incident. We recommend using a hat and putting on sunscreen lotion.
What is Pisac and where is it located?
Pisac is a district in the Calca province at 30 Km (19 miles) from the city of Cusco and it is at a height of 2950 meters (9678 f.) above sea level. The town of Pisac carries the same name as the district where it is located and has among its treasures an sizable archaeological complex of great importance. The town of Pisac belongs to what we know as the Sacred Valley of the Incas along with Urubamba, Calca, Yucay and Ollantaytambo. This wonderful valley is surrounded for impressive mountains and is watered by the Urubamba river which accompanies history, myths and legends of the Andean people.
What Pisac means?
The name of this town is related to spirituality, to the mystic world and magic of the Andean world. But it also has a more concrete meaning. Pisac or Pisaq means partridge and it is said that the town´s name comes from its design which reminds that little animal.
How to get to Pisac from Cusco?
Distance between Pisac town and Cusco city is about 30 Kilometers (19 miles), around 50 minutes by car, Is a sneaking road surrounded by trees and beautiful views. The route starts from the historic center of Cusco city going up towards Sacsayhuaman and passing through Qenqo and following a very well signaled route. The view of the Valley is impressive.
You may go by bus or taxi or private car while taking a tour. All options will take you to this beautiful town full of tradition.
What can you do once in Pisac?
Pisac has a great deal of attractions to offer to the visitors, tourists or travelers. For instance, the impressive ruins located on top of the mountain, and to really know them you will have to make a long and physically demanding walk. You may also stroll through the market and find artisan works, food, local ingredients, music, colors etc.You can take a walk around the town, meet local people, talk with them, eat very tasty food, visit the botanic garden or try a glass of refreshing chicha. You decide what you want to do.
Pisac ruins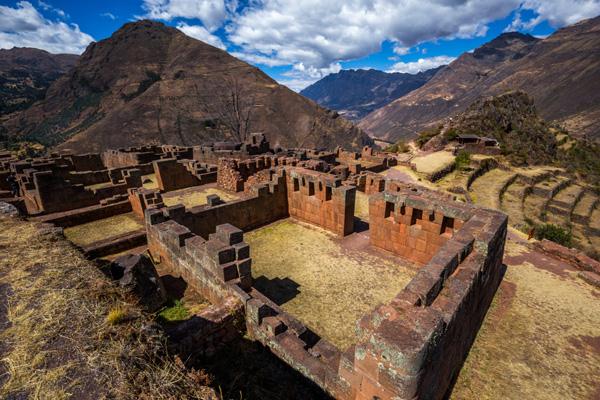 Pisac was built in the XV century under Pachacutec Inca at a height of 3300 meters above sea level while the Inca empire was expanding at a great pace, but under the Spanish conquest Pisac was invaded and the population lived in hurry trying to save themselves, From that moment buildings were damaged and time made the rest. In spite of this the archeological complex of Pisac remains as an architectural wonder and as an example of great engineering making evident the handling of materials and space of the antique Peruvians. According to historians Pisac was built to protect the Imperial City from possible enemy attacks, and if you look at a map you will see that Pisac, Cusco and Piquillacta form an almost perfect triangle .
If you wish to know more about Pisac you can not miss the adventure in: Pisac Ruins: half day tour
What is Intihuatana?
It is the Temple of the Sun in Pisac, a place where old Andean inhabitants studied the sun and the stars. Today the Intihuatana is an astronomical lookout and even when there remains little from the original, still looks as majestic as it should have been when originally built.
Terraces and Towers
At the archeological complex of Pisac you can see clearly stepped terraces called andenes, some ones which served for sowing and cultivating. Watering channels also were built and around 20 towers which until today protect the town and keep the secrets of what happened in the past.
Pisac´s Plaza de Armas
If you go to Pisac you have to stroll by the Plaza de Armas, is a small place embellished with centenary trees and surrounded by stoned streets from the colonial times. On Sundays and festive days Pisac´s Plaza de Armas is full of color and lively because it is market day.
Listen mass in Quechua:
As is usual, across the Plaza de Armas of Pisac raises a beautiful colonial church dedicated to Saint Peter Apostle, an old structure which combines the colonial style with the andean style in perfect equilibrium.
Each Sunday at the Saint Peter church a very special mass is celebrated because the whole rite is conducted in quechua. If you are in Pisac and want to live a unique experience add yourself to this celebration even if you are not used to going to mass because it is an event which you can not find anywhere else.
The mass is celebrated with the collaboration of seven Varayocs which are the andean mayors and are the most important persons in their communities. They are dressed in a colorful way with their traditional clothes and they play the Pututu, an wind instrument capable of producing a deep and intense sound which travels between the mountains of the Sacred Valley
Pisac´s Market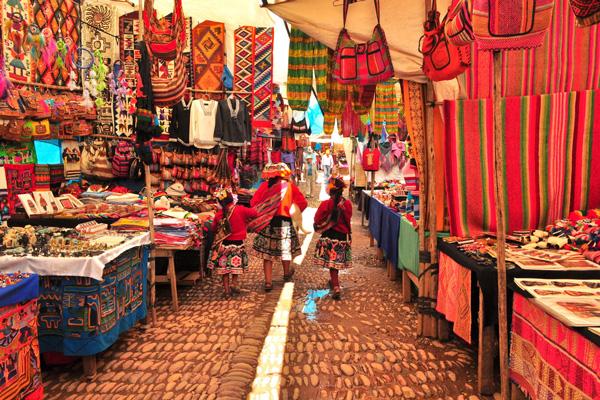 It is a show of textures and vibrant colors, traditions and well made artisan works. If you want to find good quality pieces as souvenirs of this trip you will be surprised with what Pisac´s Market has to offer. You may find antique bone or stone made pieces as small cups, also ceramics, tapestry, sweaters, wool animals, traditional instruments, shoes and typical good food. If you are lucky you may make friends with locals who may be tempted to tell you some legends from Pisac. But if they are not in the mood to tell you stories, here we can tell you one.
If you want to enjoy this experience we invite you to visit our Half day Pisac Market tour.
The legend of Inkill Chumpi (flowered belt)
First of all you have to know that Inkill means something like flower or florid field or virgin field and that the Chumpis are a kind of belt that the Inca people, submitted by the conquerors, used to maintain and transfer without danger their stories through the embroideries made in such belts.
Legend tells that Inkill was the princess daughter of the cacique named Huallaypuma and should marry only with the man able to build a bridge over the Vilcamayo river, today known as Vilcanota or Urubamba. The princess had already given her heart to a man named Astor Rimac so she asked the Apus (the sacred mountains) for help for her loved one to comply with the difficult task. The Apus agreed under the condition that she should never look back to where Asto Rimac was working, and she did so until the morning when she could not control her curiosity and turned just a little to see her loved one. By her disobedience the Apus turned both of them to stone and up to today you may see the princess looking to the river searching for her loved one.
The community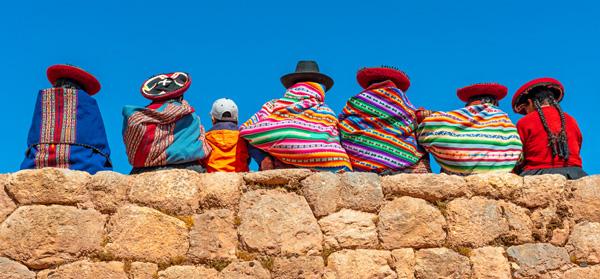 People in Pisac are friendly, they always smile and keep their ancestral customs even today. Their clothing, language, music, food and the way families are is very similar to ancient times, but recently the community has grown and a good number of people from Lima and foreign countries have arrived to the Sacred Valley looking for a quieter life which connects them with the past and the land. Many of those people have formed groups for practicing yoga, music, meditation and if you have a little time and desire to know the way they fit and contribute to Pisac´s community surely you will find very interesting people.
The beautiful Botanical Garden
Along the stoned streets of the picturesque and traditional Pisac town hides a treasury which keeps nature secrets, the Botanical Garden. This garden was created by the botanical explorer Felipe Marin Moreno in 1917 and its doors were opened by his son.
In this magical garden are found a great diversity of flowers and plants of all types including some spectacular cacti besides a collection of more than 200 varieties of native potatoes. In the Botanical Garden there is a small cafeteria where you may relax and enjoy some delightful dishes.
Where to eat when you visit Pisac
You will find several places offering different types of food, from bakeries, "pollerías" (chicken roast) and "picanterías" (typical local food), to some local coffee shops. Among the better known ones are Café Ulrike, property of a German lady who arrived over two decades ago to Pisac and chose to stay, its menu has several options: vegetarian, pasta and delicious desserts.
Another well known place is Doña Clorinda who started selling "empanadas" and "Papas rellenas" (Fried potato filled with meat) in the local market. Today she has a nice restaurant with a beautiful garden and offers a variety of savory dishes.
In Cuchara de Palo the dishes are a fusion of regional Peruvian foods made with fresh local organic ingredients. The place is very cozy and if you like flowers you will enjoy the garden
The Unicha Spa
After a long day of walking and vivential tourism, a little relaxation is the better option. Unicha is a little and cozy rustic spa in open air where you may reserve a massage session with local aromatic herbs or enjoy the sauna heated with volcanic rocks. Also you can submerge in the jacuzzi while the mountains accompany your time of peace. There is no better way to end the day.
A visit to the Community Museum
The museum offers a permanent exhibition which is divided in two parts: The first one shows the ceramic works of local artisans and a beautiful display of different traditional textile products from the regional communities.
The other part shows antique pieces and archeological findings which date from empire times about 700 hundred years ago. In this exhibition are looms, ceramics, some stone pieces and human remains found in the area. Into the community museum you will find information about the ancient Inca city and an explanation of andean cosmovision. Access to the museum is free, so there is no excuse for not visiting it.
A Funny Chocolate Museum
Another thing you can do in Pisac is visit the Chocomuseum.
If you are a chocolate fan without doubt you should know that Peru produces a first quality cacao which is used for making a really exquisite chocolate. But if you are looking for a more fun experience you may participate in the chocolate tailleurs where you may know the small artisan chocolate factory of Pisac, taste the cacao in their different preparations and learn how to make a chocolate bar which you will carry with you for tasting whenever you want.
This is a perfect activity for children, so, if you travel with family it is a must do.
Potato, the ancestral treasury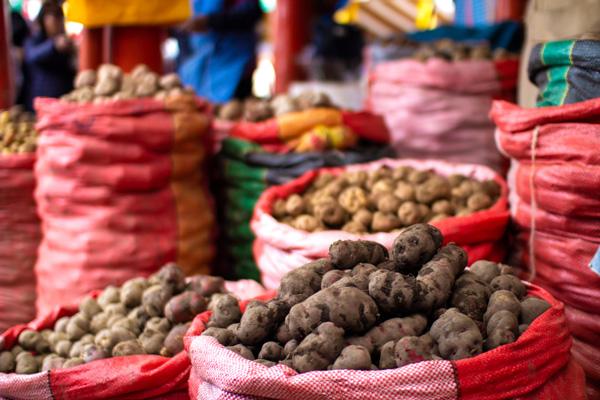 "Potato Park" is the name of a community association which reunites over 6000 inhabitants from five communities in the zone. This association has the purpose to preserve biodiversity in their lands departing from some initiatives which include walking tours to Kinsa, Puma and Azul Qocha lagoons, findings of native potatoes and demonstration of ancient techniques for yarn and fabric.
The collected money from those activities is invested in the communities in order to improve their internal programs. If you are looking for a trip to connect with andean life and their ancient traditions, this is the best experience you may have.
The Inkariy Museum
This museum is a trip through ancient Peru's history. The exposition is divided in 8 pavilions where customs, beliefs, art and clothing from cultures such as Caral, Chavin, Paracas, Mochica, Nazca, Wan, Lambayeque, Chimu and Inca, are shown.
The Inkariy Museum is located between Pisac and Urubamba, so you will need a car for a comfortable arrival.
The gigant white maize from the Sarapampa Hacienda
The Sarapampa Hacienda is hidden into the beauty of the Sacred Valley of the Incas and belongs to a family dedicated to cultivation of gigant white maize since several generations ago. The family opened the doors of the Hacienda for sharing with the visitors the importance of white maize in pre-columbian societies and history.
The Hacienda is located on the way to Taray, before entering Pisac town. It has a restaurant service and a show of traditional Peruvian dances.
Entrance and Tickets
We recommend to reserve and buy the entrance tickets for archeological sites in advance to avoid losing time once you have arrived at Pisac and can assure your admittance.
If you already have learned what is to know about Pisac, it is time to enjoy a relaxing walk without a fixed purpose along the stoned streets of this charming town. Take pictures of their wooden doors, each one interesting and with more history than their precedent ones. Take pictures of the sky, the flowers and the mountains. If extreme temperatures do not bother you, wet your feet in the river and draft what you see or write what you feel. Take a little of the Sacred Valley of the Incas in your heart because each new experience will be part of you forever.
You can also be interested in: Full day privet tour to Pisac Market , the magical Ruins and the stunning beauty of Ollantaytambo
Travel with no hassle, travel safely with Inca Rail