Are you traveling to Cusco and want to know what you can do with mom on Mother's Day? We have prepared this article with lots of care thinking about all moms and how different they all are. Read these lines to the end and find the right experience to surprise mom on Mother's Day in Cusco.
May is mom's month and also one of the nicest times of the year to visit Cusco. Did you ever think about spending Mothers Day in the land of the Incas?, No? Well, if you thought that was too wild or absolutely impossible, we want to tell you why it is the best plan ever.
Advertising tells us mom wants home appliances, perfume or maybe a nice coat, but have you really thought about what she wants on her day?. All these gifts sound pretty nice, but maybe and just maybe, she wants something totally different this year. She wants to get out of the house, stop thinking about work, disconnected from family responsibilities, breathe some fresh air, get to know exotic places and reconnect with herself and with nature. Mom wants to travel and Cusco is the best destination to celebrate Mother's Day. Do you want to know what to do on this trip to Cusco? Keep reading and find out about all the possibilities that the Imperial city has to offer.
Even though Machu Picchu is definitely number one on your top 5 priority list on your trip to Cusco, the city offers a great deal of experiences where you can choose from and find the best ones for mom. Cusco is not only about climbing to 16404 feet altitude (5,000 masl) to see the snow-capped mountains, long walks or demanding treks, it is much more than that. Cusco offers city tours, luxury, and delicious experiences. It has history, magic, gastronomy, mysticism and culture and you will want to know all of it.
Here at Inca Rail, we want to help you plan the best trip ever on Mother's Day. Find out here everything you can do to spoil mom while you walk around the charming streets of the Imperial city and visit Machu Picchu, one of the great Modern Wonders of the World.
A luxury trip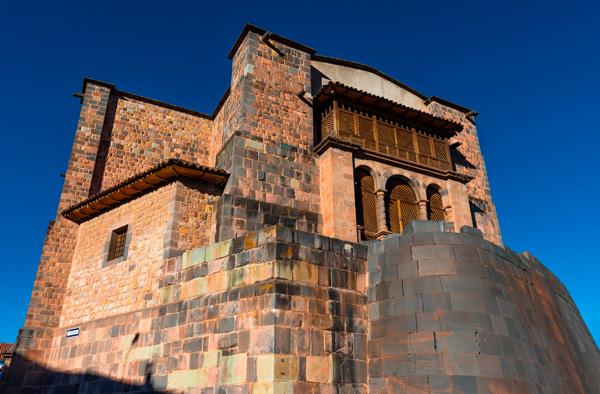 Is perfectly understandable that you don't always have a lot of free time to plan a trip. Sometimes you just have a couple of days to fly to Cusco and live a delightful experience.
At Inca Rail we have the perfect package for you. A three-day two-nights trip that will exceed your expectations.
You will stay at a gorgeous and luxurious hotel Palacio del Inka or Inka Palace, a place that brings together history, luxury and all the comforts of today in one place, where mom can relax and treat herself at the same time, while enjoying the beautiful rooms decorated with colonial style. This hotel is conveniently located close to the Plaza de Armas, stores and restaurants.
We will take you for a walk around the Imperial city, the Plaza de Armas, Cusco's Cathedral, the amazing Koricancha Palace, Fortress of Sacsayhuamán and other archeological sites near to the city.
In this luxury package you will travel in one of the best trains in town: The Voyager Machu Picchu Train. A comfortable and very safe train with large windows where you can enjoy the scenery along the way. You will see the mountains and witness how vegetation changes while getting close to Machu Picchu Town, known as well as Aguas Calientes.
Once you arrive, the adventure begins. You will have the company of a certified guide who will share with you all the secrets about the Sanctuary. Machu Picchu waits for you with open arms, ready to welcome you and offering an experience to fulfill your soul and your heart.
At the end of the day you will be back at your luxurious hotel so you can enjoy the facilities, relax and have a wonderful rest. In the morning you will have some free time to do some shopping before going back home.
If you want to know more about this luxurious experience, visit Ultimate Luxury Machu Picchu 3 days 2 nights, book your trip with us and surprise mom with the best gift ever.

If you have more time, try this option of four days and three nights clicking in Ultimate Luxury Machu Picchu and Sacred Valley 4 days 3 nights.
With this package you can visit the Sacred Valley of the Incas and Ollantaytambo in total comfort and safety, as well as stay at the luxurious Hotel Palacio del Inka and visit Machu Picchu, traveling on our train The Voyager Machu Picchu Train.
With our package Ultimate Luxury:5 days 4 nights, mom will live the Inca experience from beginning to end. On this five-day, four-night trip, luxury, comfort and adventure will be present. You will visit the ruins near the city, stay at the Inka Palace hotel, travel to Machu Picchu on our exclusive The Voyager Machu Picchu Train, visit the Sacred Valley of the Incas and hike the 7 Colors Mountain in a journey of breathtaking beauty in the middle of the high Andean landscape.
Our luxury packages have everything mom needs to surprise, delight and go back home with a little piece of Cusco in her heart.
Other experiences on your trip to Cusco on Mothers Day
If you are looking for an exciting trip, you can visit our web site and choose whatever mom likes the best. Each package has something special for all the different moms out there. You will find the perfect options for a sophisticated mom, a funny mom or an adventurer and outdoorsy kind of mom.
We have selected just a few options, so you can see what we have to offer.
Chocolate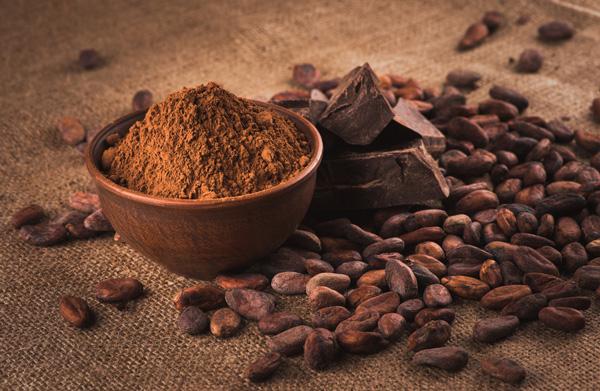 If mom is a chocolate fan, she probably knows that Perú has one of the highest quality cacao in the world, therefore a great production of chocolate.
Booking this activity with us, mom will be able to experience a delicious moment where she will learn about the cacao process from roasting to chocolate making.
Visit Chocolate Making Classes and make a reservation.
Wine and Native Potatoes Tasting
This is a very nice experience tahta take place in Chinchero, right in the middle of the Inca Sacred Valley, where you will learn all about the variety of native potatoes that grow on the Peruvian soil, under the guidance of the agronomist Manuel Choque, a researcher and a passionate enthusiastic of the properties of this and other ancestral tubers. Manuel opened his home to share all his knowledge with the visitors while you all make a toast with a very special wine made of andean tubers that you will not find anywhere else.
Without a doubt, this is a unique experience, live it with us by clicking on Wine and Potato Tasting.
Sacred Valley on a bike: riding with mom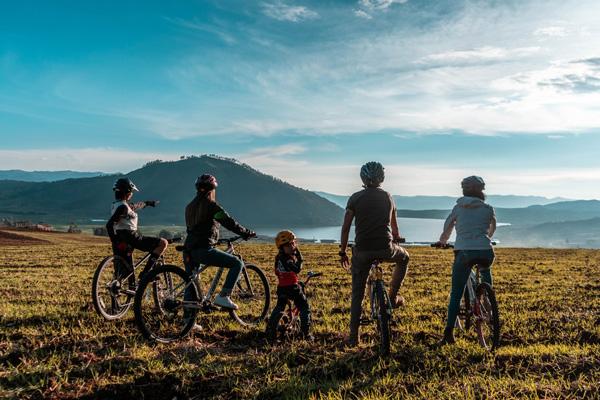 If mom is a sports lover and an adventurous soul, this is the perfect experience for her.
The tour starts in the town of Cruzpata from where you start pedaling. The destination is Moray with its terraces and its history and then Maras, where you will learn all about the production of one of the finest salts in the world. Keep in mind that you will cycle about 10.5 miles (17 k) and climb up to 11811 feet (3600 masl).
Find out all you need to know visiting Sacred Valley on a Bike
Slow Down Machu Picchu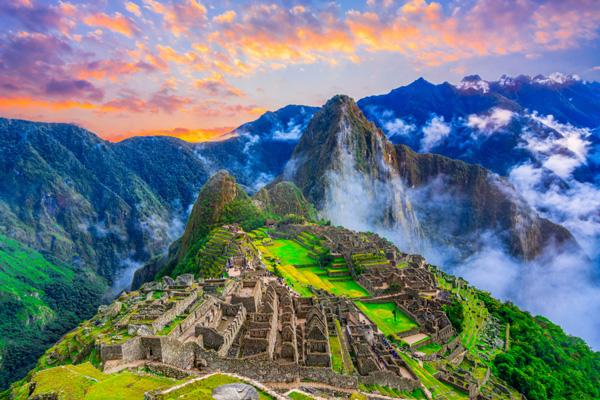 If you are traveling with children, you should take your time and enjoy each and every experience, resting between adventures, and that mom knows for sure. At Inca Rail we have the best package for you and your family, TheSlow Down Machu Picchu Tour. With this package you will travel on our fabulous 360° Machu Picchu Train, from where you will have a spectacular view of the road to Machu picchu Town. Once there, you will hike to the Mandor waterfalls and then settle in and walk around Machu Picchu Town, sleep in a comfortable lodge and climb to the Sanctuary the next day. The children will be rested and full of enthusiasm, which will make the trip very pleasant for the whole family.
Get all the details visiting Slow Down Machu Picchu and travel with us without any worries.
A Sky Full of Stars for Mom
Very close to the city, in the Sacred Valley of the Incas, in Urubamba more precisely, you will find the community of Misminay. This community opens its hearts and welcomes travelers with its ancestral customs and traditions.
On this experience, mom can learn the secrets of the wonderful Andean starry sky, share the knowledge of the Andean worldview and reconnect with nature and all its magic.
You will be transferred to Misminay in the afternoon, where the local people will welcome you with joy and enthusiasm. There you will have a delicious dinner made from local ingredients by the people of the community.
You will be blessed with the clear sky full of stars that tell the story of the Inca people and the ancient Peruvians. This is a unique and out of the ordinary experience that mom will never forget.
Get to know the vision, the feeling and all the mysticism of the history of the Andean world, by entering our package Misminay Shining Stars and reconnect yourself with the Pachamama and the history of Cusco.
As you can see, Cusco has many and very different options so you can plan the trip of your dreams and give mom the unforgettable experience that she deserves. Visit Inca Rail and let us surprise you with all the tours and destinations that we have to offer. Cusco waits for you and every day is the best day to visit.
Travel with no hassle, travel safe with Inca Rail.