Over time, Cusco has surprised us with architectural marvels, art, history, flavors and tradition. Its plazas, ruins and its people keep the ancestral customs of the Inca people and all their knowledge about the land, the stars and what is between them. Moray is part of that ancestral knowledge and is one of the most visited places by Peruvians and foreigners.
Visit Moray with us and find where it is placed, its history, what you can see, and take its energy in an unforgettable experience.
A little about Moray
Moray is an archeological site placed at the Maras district, at the Urubamba province in the Sacred Valley of the Incas into the beautiful Cusco department. But the archeological site is not made of residential houses nor fortresses or great buildings for storing foodstuff for the Inca people. This place was a sort of agricultural laboratory which even today, keeps surprising the experts.
Moray is located at 3500 meters above sea level, at 7 Kilometers ( 4.3 miles) from Maras and 50 Kilometers (31 miles) from Cusco city, reason why it is necessary to take land transportation to reach Moray from the Imperial City.
It is a deep construction, rounded in shape concentric and elliptic, with stepped terraces used for sowing different foodstuffs, along the terraces can be seen a watering system for all the area, making evident the abilities and hydraulic engineering knowledge of the Incas.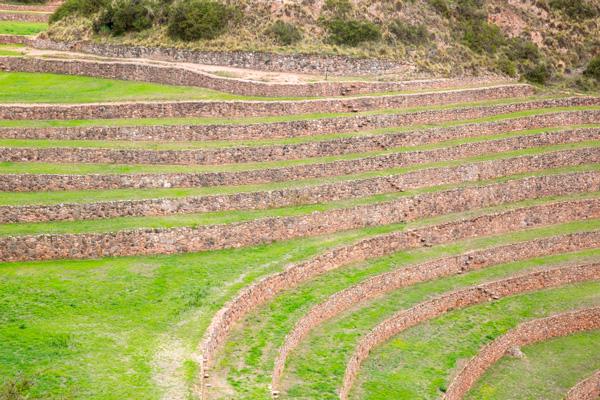 In the terraces, due its different deep diverse microclimates were obtained, offering ideal spaces for specific plants such as maice, potatoes, quinua, fruits and diverse vegetables.
Each certain number of terraces have a different microclimate, allowing to sow a variety of vegetable products in the same place.
Its history
The first inhabitants of this area of the Sacred Valley were the Ayamarca and the Maras, they occupied these lands before the Incas who later conquered all closed etnia for building the Tawantinsuyu Empire.
After the Inca conquest, much of the ancestral knowledge from the conquered cultures were incorporated into the Empire and its society.
Is in this way that altogether with the great ceremonial and residential buildings Moray is built, a very important center for control and agricultural research and not necessarily an supply center, even so, it is in Moray where the coca leaves, sacred for the andean people, was sowed and reaped in most quantity.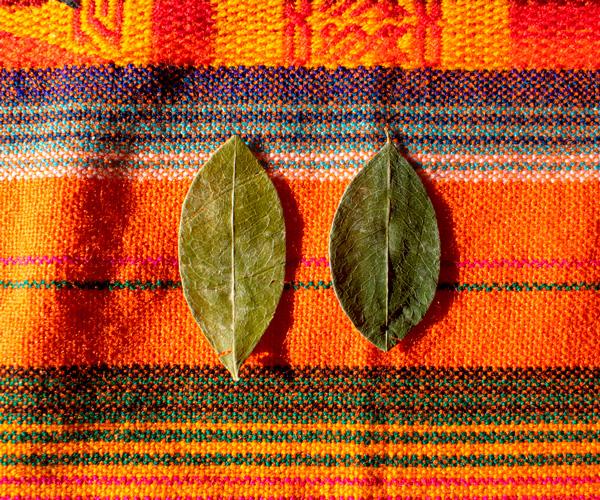 There is very little information about Moray during Spanish colonial times in Peru, only in 1932 during an expedition around the zone the terraces were found under the great mass of vegetation which had grown over the site for many years.
It was John Earls who established from his investigation and research that Moray was an agricultural research center.
How to reach Moray?
When visiting the Sacred Valley of the Incas it is necessary to make the trip by land transport because of the distance, thats why we recommend you our package Sacred Valley: Chinchero, Maras, Moray & Ollantaytambo, were we will take care of everything so you may travel safe and with total security having a specialized guide at your disposal who may answer your questions. This trip starts visiting part of the historical center of the Cusco city towards Moray, visiting later the Salt Mines in Maras and ending in Ollantaytambo.
How is the weather in Moray?
Moray's weather is dry and mild, but if you travel between October and April during the rainy season, you surely will need a rain poncho, a waterproof jacket or an umbrella. During the day weather is sunny and lukewarm, but the nights tend to be cold. Don´t forget to carry warm clothes when making a tour in Cusco, you will never know when you will need it.
Seven things that you don't know about Moray archaeological complex
The more information you have about Moray, the more exciting your visit will be. So, read carefully those 7 curious data about this destination:
At the beginning, common belief was that the terraces were an amphitheater with political or religious purposes, but later watering channels were found, delivering water in a sustained and controlled way. This validated the hypothesis that this place was an agricultural research center.

There are twelve terraces which can be seen in this construction, sustained firmly by stone contention walls.

In the Inca´s time, plants were brought from the coast, the jungle and other parts of the Andes to study its development in this agricultural laboratory.

Has been said also that Moray was an astrological (or astronomic) study center from where plant behavior was studied related seasonal climatic conditions.

In the deepest circles sow of maice, fruits and coca was made due hotter conditions, As you go up the terraces become fresher and they sow grains such as quinua and kiwicha. At the highest levels temperatures were lower, so potatoes were the main cultives at Moray´s terraces.

The Incas were able to create around twenty agricultural zones into Moray starting from the deepest to the highest.

It is not clear the origin of the word Moray because there are several versions about it. One of this versions is that the word comes from the fusion of two words: "Muyu" which means round and "Uruy" meaning something like down. Also is said that Moray comes from "Aymoray" which means maize harvest, but some others believe it may come from "Moraya" or "Chuño blanco" (dried potato).
What you must carry all the time
Is important to be ready for any contingency, so, don't forget to carry with you these items when visiting Moray or any other location in Cusco or the Sacred Valley:
ID card or passport

Vaccination passport, complete dosis (over 18 years)

KN-95 Mask (plus one spare)

Hat

Sun glasses

Solar protection

Water

Lemon candy

Poncho for the rain (depending of the season)
Now that you know all necessary information about Moray, come to Cusco and visit all its marvelous destinations.
If you want to have information about our packages come into our website packages and choose the one that excites you the most and leave all the rest in our hands.
The adventure of living the great Inca experience waits for you.
Travel with no hassle, travel safe with Inca Rail.