When you think in Machu Picchu probably the image of the majestic citadel is the first thing (and maybe the only one) that comes to your mind; nevertheless, close to the impressive marvel exist a magic place known as Machu Picchu Pueblo, Today we want to tell you all about this destination so you can enjoy the most your travel experience.
Explore Machu Picchu Pueblo with us and surprise yourself with all the unbelievable options that it has for travellers.
Machu Picchu Pueblo or Aguas Calientes?
Well, both, Many people asks themselves if Aguas Calientes and Machu Picchu Pueblo are the same place, and if you are one of them, the answer is yes.
The formal name of the town is Machu Picchu Pueblo and was given by Law № 9396 in the year of 1941. On the other side, Aguas Calientes is the name of the river which goes through the village besides rivers Alcamayo and Vilcanota or Urubamba. Machu Picchu Pueblo is the closest town to the Inca citadel and has among its many attractions, a very relaxing thermal waters. The town is small, so you will reach almost any place walking.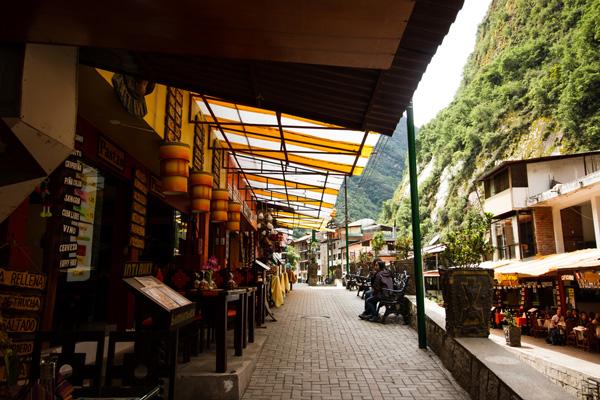 Where is Machu Picchu Pueblo?
It is placed in the southeast zone of Peru, in the department of Cusco, at the Urubamba province, district of Machu Picchu, at 68 miles (110 kilometres) from Cusco city and 313 miles (503 kilometres) from Lima, capital city of Peru.
How to reach Machu Picchu Pueblo?
If you have planned to travel to Machu Picchu, you will be glad to know that our trains go from Ollantaytambo to Machu Picchu Pueblo. So, you have the option to stay and visit this magic place before or after exploring the Inca citadel.
In general terms, the route consists in travelling from your country arriving to Jorge Chavez International Airport in Lima, and from there going by plane to Alejandro Velasco Astete International Airport in Cusco.
Once in Cusco city, come to our offices at Avenida El Sol 843, from where the Inca Rail's bus departs to the train station in Ollantaytambo. This service is known as Bimodal (bus+train). Purchase your tickets through or website page.
Our trains
You may choose with complete ease any of our services which we have to offer. Each one of our trains passes through a complete sanitation, disinfection and cleaning process which complies with all international standards associated with Biosecurity Safety Protocols for COVID-19.
In our trains you will travel secure and comfortable since each service is adapted to the needs of different passengers. If you want to know more about what we have to offer use our train comparator and choose the option which suits better to your tastes and needs.
Height and weather in Machu Picchu Pueblo
Machu Picchu Pueblo has a particular weather and, different from Cusco's and other nearby towns, is less cold and very humid. Those differences are due to the town location at a height of 6693 feet. (2040 metres above sea level).
It is a green valley surrounded by imposing mountains, bathed by a plentiful river which is at the limit of the natural regions of Sierra y Selva (Highlands and Jungle) , what here is known as "Ceja de Selva" (Jungle Brow).
History of Machu Picchu Pueblo
Machu Picchu Pueblo was created starting from the railroad construction meant to communicate Cusco city with Santa Ana at the province of La Convencion at the beginning of the XX century in the year of 1901. The project advanced up to the campsite of Maquinachayoc where the operations and heavy machine base was located for this very important railroad project.
The town became the heart of this initiative and for housing of the labourers until 1931 when the works were completed.
Today the town has grown and prospered thanks to the touristic activities of the zone. The town is the last step before going to the fabulous Inca Citadel.
What to do when you visit Machu Picchu Pueblo?
Before arriving to the town we recommend having your entrance ticket for the citadel at hand to avoid long lines or having to wait sometimes for days due limited access to the citadel.
In our packages: Morning in Machu Picchu, Sunset at Machu Picchu, we will help you to organize your trip. Our plans include: pick up at your hotel, transport by Inca Rail's private bus to Ollantaytambo (Bimodal service), train go and back, tickets for Machu Picchu, place reserved in Consettur bus and certificate guide.
No matter which one of the experiences you chose, you will be able to take unbelievable photos. If you go in the morning you may return for enjoying a rich dinner at the best Peruvian style. But if you choose to visit the citadel by the afternoon you may find less affluence of people and the afternoon light will make your photos look beautiful.
Machu Picchu's Butterfly House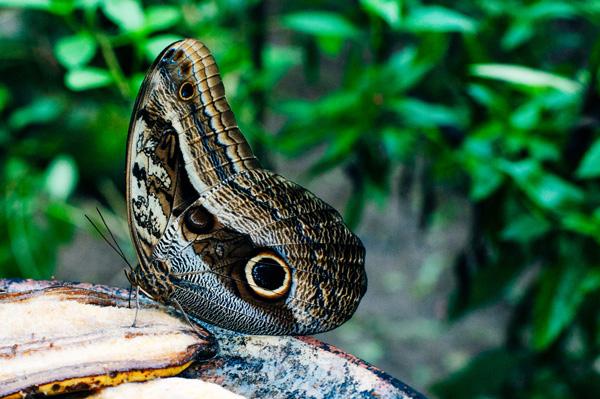 At 15 minutes walk from the town, Machu Picchu's butterfly house is found, a beautiful place which you can not miss visiting. This butterfly house opened its doors in the year 2006 and today shows wonderful results since right now you can see the first endemic butterfly of the area and its scientific name is Battus Madyes Monteban and is of colour black. This butterfly can not be found in any other place in the world, only in Machu Picchu as the plant from it feeds called Aristolochia Killipiana.
The Centro de Investigacion e Interpretacion de Mariposas de Machu Picchu (Research and Interpretation Centre for Machu Picchu Butterflies) is located at the bank of Vilcanota River and has a space for butterflies' flight. It is a partially closed place where they can freely fly. This fantastic place is full of plants which accompany the butterflies' cycle, and if you watch carefully maybe you may see the birth of a new butterfly.
No doubt that this visit is a real science class. If learning new things is of your interest, don't lose the chance to visit the butterfly house. You can see more details in our package: The Full Experience, Machu Picchu, Mariposario y las Cataratas de Mandor.
Thermal Baths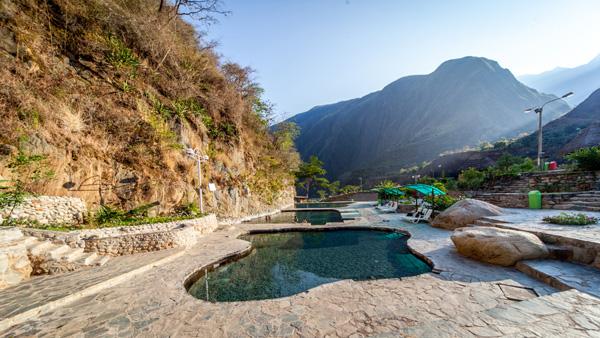 The thermal baths are 0.6 miles (1 kilometre) from the train station. Travellers usually visit them after the demanding walk in the citadel to relax, recover strength and give their bodies a treat.
It is being said that the waters in the thermal baths are medicinal waters for its temperature and minerals and for this reason have a dark yellowish colour which at first sight may look unattractive, but rest easy, is only for the sulphur they have in it.
The water for the thermal baths comes from a subterranean spring which surges to the surface at a temperature of 100°F (38°C) and up to 114°F (46°C). Visiting the baths helps with body disintoxication, free muscle tension besides other benefits. And certainly the scenery around the place is all you may need for living an experience which reconnects you with the land and its magic.
Mándor Waterfall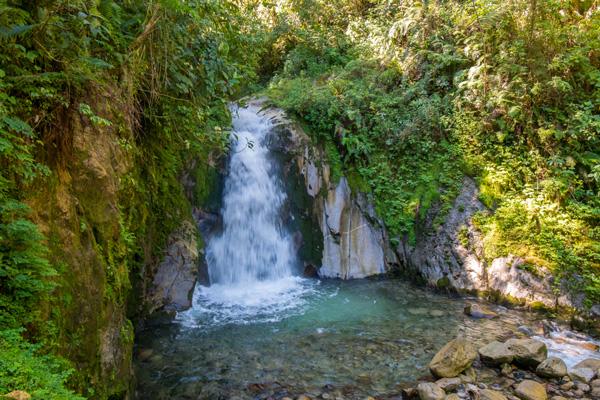 Visit the Mandor waterfalls located one hour walk from Machu Picchu Pueblo. In this adventure you will find a great amount of local flora and fauna. Vegetation is impressive and without doubt you will love the place.
If you want to visit them during your trip to Machu Picchu, we recommend to you our package: The Full Experience, City Tour, Machu Picchu y Cataratas de Mandor.
Site Museum
The Manuel Chavez Ballon Site Museum was created between the years 1960 and 1970 with the purpose to show the evolution of the processes and findings during the creation of the archaeological park of Machu Picchu. It is a small museum with five showrooms for pieces found during excavations in the Inca citadel. It has educational interactive exhibitions which explain the way how those excavations were made in Machu Picchu.
Manuel Chavez Ballon was an historian, archaeologist and university professor who was born in Puno on June 2nd, in the year 1919. When he was a teenager in 1935 he met and guided Julio C. Tello and Luis E. Valcarcel through the Pucara complex in Puno. This experience was a hallmark for his life.
The museum is open to the public from Monday to Sunday from 8:00 am to 4:00 pm.
Trekking to the Putucusi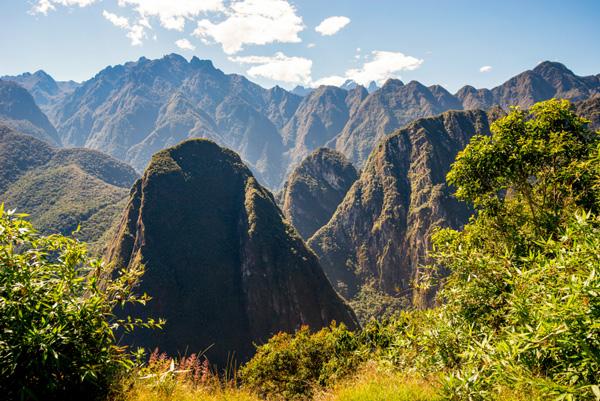 Putucusi is a mountain in front of Machu Picchu and Huayna Picchu and makes part of this ancestral sanctuary of impressive beauty. You may see the citadel from the top and admire the immensity and quietness of this generous valley,
In order to go you will have to be very attentive since the road is very demanding, steep and slippery. You go up by long stairs which goes up to the top.
If you decide to go up, remember to ask if the stairs are enabled along the full way.
Where to sleep in Machu Picchu Pueblo?
As in any corner of Cusco and it´s wonderful surroundings, Machu Picchu offers a great variety for lodging with different characteristics and prices.
You will find eco-friendly lodges, other more traditional, some backpackers and 2, 3, 4 star hotels. All depends of what you are looking for and wish to experience. We recommend you to reserve your lodging beforehand, so, when you arrive to Machu Picchu Pueblo you will enjoy your stay and nothing more.

Those are some alternatives:
Sumaq Machu Picchu Hotel
Rupa Rupa High Jungle Eco B&B
Casa Andina Standard Machu Picchu
Inti Punku Machu Picchu Hotel & Suites
Tierra Viva Machu Picchu Hotel
Casa del Sol Hotel
Golden Sunrise Machu Picchu
Hatun Inti Boutique by DOT Boutique
Gringo Bill's Boutique Hotel
Where to eat in Machu Picchu Pueblo?
Travelling to any part of Peru is making a trip to the most surprising and delicious flavours that you can imagine. In Peru you eat and eat well, Machu Picchu Pueblo is full of options for traveller's choice with all kinds of dishes, from traditional to gourmet.
In this list we left for you some options to explore once you arrive to Machu Picchu Pueblo so you can try everything.
Julian Restaurant
Chullos Craft Beer & Homemade Food
Full House & Peruvian Cuisine
Chef House Peruvian Food
Machupisco Resto Bar
Apu Inti Restaurante
Fabrizzio's
Mapacho Craft Beer Restaurant
Restaurante tupana wasi
Ylla Fusión
Now that you know what to expect from Machu Picchu Pueblo, prepare yourself for living the best experience of your life. Come to Cusco, know its towns, its people and its customs. Fall in love with Cusco and Machu Picchu Pueblo and live an unforgettable Inca experience.
Enter our website and find all the options we have for you.
Travel without hassle, travel safe with Inca Rail.