Have you ever heard about Alpaca therapy? It is a relatively new concept that is very popular in some European countries such as Germany and also in Chile, and for some time now, it has been practiced right here in the Sacred Valley of the Incas, in Cusco, among the mountains, the river, the sounds of the countryside and the magic of the Pachamama.
Do you want to live an unforgettable experience? Come with us and find out all there is to know about Alpaca therapy in the Sacred Valley, and you´ll discover why this is something you must definitely experience on your trip to Cusco.
What is exactly Alpaca Therapy?
It is an alternative way of tourism that brings together the beauty of the landscape and the mystical experience of alternative medicine related to the ancestral customs of the ancient inhabitants of Cusco and the highlands of Peru.
It is an experience that creates a bond between the traveler and each member of the community, even the animals that are also an important part of it.
In the case of the alpaca, its look, docility and softness of the fur, offers the visitor a pleasant sensation, generating calm and serenity.
What is the purpose of the Alpaca Therapy?
This experience has a main goal, which is to bond and create a connection between travelers and local animals. It also intends to show passengers how local people used to live in the ancient Peru of the Incas, while you take a walk around the Valley in company of a Llama or Alpaca.
These beautiful animals have been part of the history of ancient Peru and they are as important today, as they used to be in the past. This trip will make you understand the life of the Andean people and will bring you a little closer to know Cusco as it is.
What are the benefits of Alpaca Therapy?
Animal therapy is a very positive experience for the people who practice it, because it helps to decrease anxiety and fights depression. Increases self esteem, serenity and develops social and emotional skills.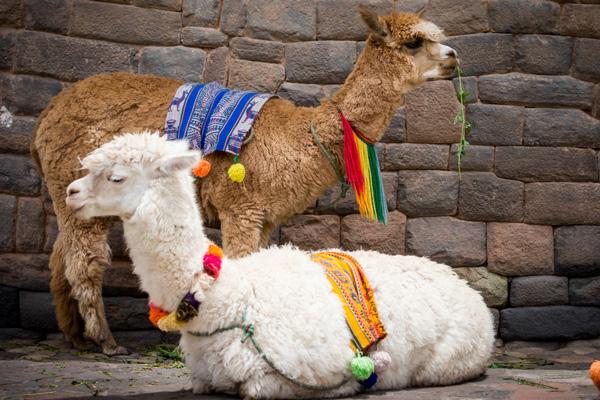 These animals look right into the traveler's eyes, making them feel peaceful and serene. The southamerican camelids are soft to touch and their wool are hypoallergenic, therefore this is a safe and very nice comforting sansation. The Alpacas are kind, not aggressive and definitely not dangerous.
Where and how the Alpaca therapy take places?
This experience starts early in the morning with you going to Chinchero, located at 12 316 ft. height and 17 miles from Imperial city, in Urubamba, Cusco. After 1 hour in the transportation you will arrive at your destination where the local people would be waiting for you with traditional music to fulfill your soul with de Andean energy.
Then begins a hike along the Piuray River and it's here where you will begin to interact with these beautiful animals. Alpacas and Llamas will walk by your side while you enjoy the beautiful scenery, the fauna and flora of the area and ancestral routes along the Sacred Valley of the Incas. During the adventure you will be able to talk with local people and learn a little more about their customs and traditions. You will enjoy a delicious lunch and will also visit the archaeological site of Chinchero. After a while you will walk back to the village and enjoy its streets, architecture and colors.
Know everything about our package visiting Alpaca Therapy in the Sacred Valley of the Incas
What rol did Alpacas and llamas play in ancient Perú?
The southamerican camelids such as Alpacas, Llamas and even Vicuñas, were very important for the Empire's economy, between 1400 to 1533. But of course, they were not the only ones to gave use to these great animals, other cultures incorporated them in their daily activities too, long before the Incas did it.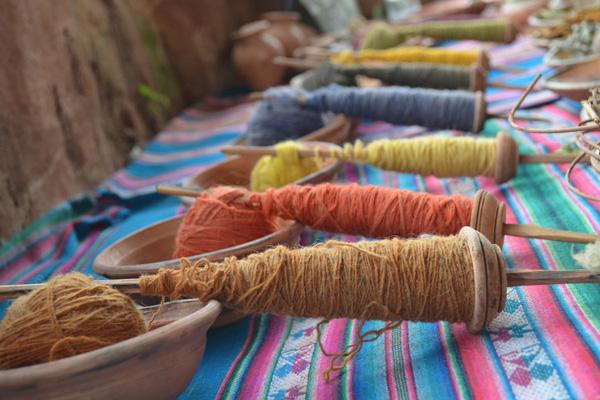 Information you must know
This is a hike, so you must be prepared for the extreme effort that your body is about to make. Read carefully and keep in mind this information about the height and distance before living the experience so it will be very positive.
You will walk about 3.8 miles (6 km)
The hike takes around 3 hours.
You will start walking at 15262 ft height (4652 masl)
The maximum height is 16470 ft (5020 masl)
This experience is rated 3 out of 5, so it is not that complicated to perform
Take with you all the times:
Water
Sunscreen lotion
Comfortable clothing
An extreme weather outdoor jacket
Coca or lemon candy
Hat and sunglasses
When you visit a community, you are a guest in someone else's home, people with personal stories very different from yours. They open their houses and their hearts to welcome you, so think if there is something you can offer to the community in return. A smile, a kind word and a nice gesture are always welcome.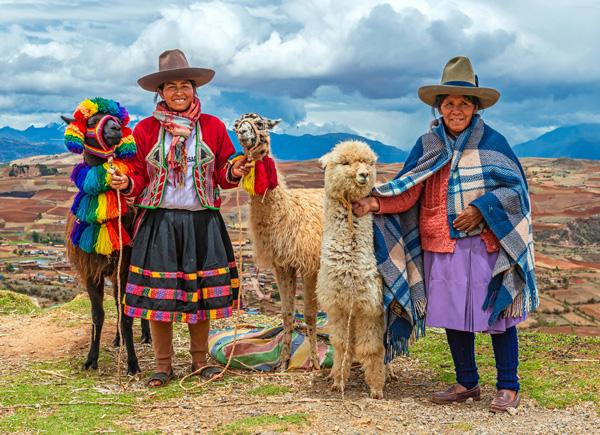 Maybe you didn't think you would find an adventure like this on your trip to Cusco, but now that you know it's waiting for you, come and connect with the Inca energy and fill yourself with wellness in this experience that combines ancestral medicine with experiential tourism and the customs and traditions of the Andean people. Enjoy every opportunity to get to really know Cusco, whether walking among its imposing ruins or finding yourself in the eyes of a friendly alpaca. Be amazed by all that Cusco has to offer.
Travel with no hassle, travel safely with Inca Rail.