When you travel to Cusco, you might not have all the time in the world to sign up for multi-day experiences. Even so, you want to know and see everything of this magical place, taste every disch that crosses your path and be sure you lived the whole Inca experience from beginning to end.
We know you need to make the most of your trip and fully enjoy it, therefore we offer you a lot of one-day experiences and tours, so you can go back to your accommodations and have enough time to go out for a nice dinner, take a hot shower, rest, walk around the city, meet new friends and enjoy what Cusco has to offer.
We have chosen 9 of our best experiences just for you, so if you are ready, let's start this trip together.
Chinchero, Maras, Moray and Ollantaytambo Tour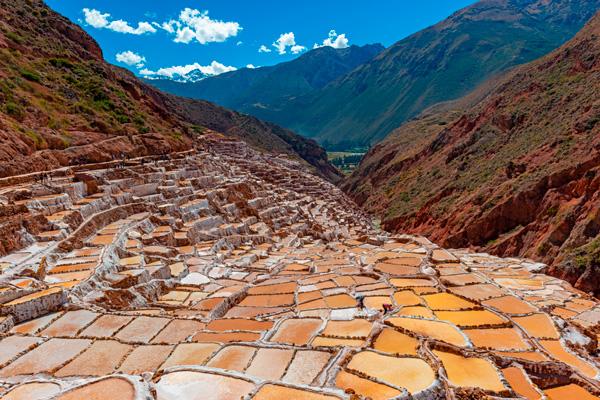 The Sacred Valley of the Incas holds secrets and history, as well as tradition, music and colors. A walk through the Valley and its villages is the best way to get to know its people and truly know the essence of Cusco.
The trip begins in Chinchero which is located only 18.6 miles (30 k) from the city of Cusco and 12336 feet (3760 masl). This charming town combines architectural styles, modernity and customs. The people are welcoming and kind with the travelers and wait for you with a smile and its famous wool hand made fabrics. The town of Chinchero is one of the oldest in Peru and is well known for its traditional textile work, which still uses the ancestral techniques of ancient Peru.
The experience continues with Maras Salt Mines, where one of the finest world salt is produced. Maras Salt Mines are located 31 miles (50 k) north from Cusco city, 10499 feet high (3200 masl) and has the most spectacular view of the Valley.
Next stop is Moray, a huge circular and semicircular agriculture terraces built with a Sacred Valley´s view, that were used as a botanical laboratory by the Incas. The depth of the terraces or platforms allowed the creation of microclimates that were just perfect to the cultivation of different types of foods. This is without doubt, a agricultural and engineering work of exceptional efficiency.
Ollantaytambo is our next destination. In this beautiful place you will see an extraordinary urban design that comes evidente with the stoned streets and the remains of the military fortress. Ollantaytambo is one the most amazing places in Cusco.
Our tour includes a delicious lunch based on local ingredients and andean flavors that would be just perfect to regain strength after this walk through the Inca´s land.
This unbelievable experience starts at 8am and lasts 10 hours.
Know all the details clicking here: Sacred Valley: Chinchero, Mars, Moray and Ollantaytambo
Vinicunca, Rainbow Mountain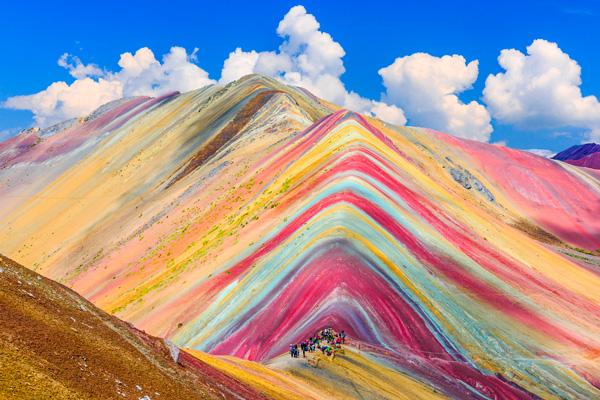 An unexpected mountain full of bright colors, right in the middle of the Cordillera del Vilcanota. This natural jewel is located 62 miles (100 k) from Cusco city, at 16470 feet altitude (5020 masl).
In order to get to the Rainbow Mountain, you will have to walk for about 1 hour and 30 minutes approximately, so be prepared for it.
We will pick you up early in the morning from your hotel in Cusco´s historic center and we start this trip going to the South Valley or Valle Sur. We will head to Cusipata for about two hours and then we keep going until we get to Phulawasipata.
Now you will find yourself at 15177 feet high ( 4,626 masl), and from this point a beautiful hike with a breathtaking landscape view starts, between water streams, flora and fauna of the Peruvian puna.
Among the local fauna you'll see southamerican camelids such as Llamas and Alpacas, some birds and even the Andean cat, if the Pachamama (the Mother Earth) feels generous that day, of course. On this road you will encounter the great Apu Ausangate, a snow-capped mountain of spectacular beauty that accompanies your journey. This is the second highest snow-capped mountain in Peru.
Surrounded by such majesty, you won't scape the feeling that you are in the right place at the right moment. During this tour you will have the chance to spend time with the people of nearby communities and learn a little bit about how they live, their history and their customs, too.
After a wonderful but challenging 1 hour and 30 minutes walk, you will reach 16470 feet altitude (5020 masl), which means you will have arrived at the Rainbow Mountain, Vinicunca or 7 Color Mountain (as some people calls it), and all your efforts will be reworded with the landscape view. You will have time to take pictures and rest a little before starting the descent. This part of the tour will only take 1 hour until you get where the transportations waits for you to take you to Cusipata where you will enjoy a delicious lunch before returning to Cusco.
At the end of this beautiful experience, you will have enough time to take a hot shower, a little rest and walk around the city.
Book your experience with us, clicking Hiking to Rainbow Mountain
Machu Picchu in the morning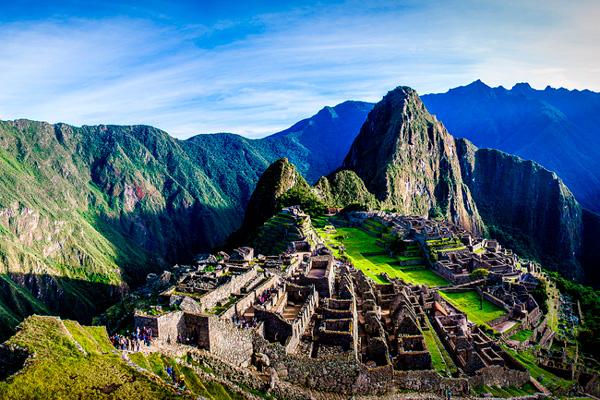 Of course if you visit Cusco, Machu Picchu is in your plans, but have you thought about visiting the Inca Citadel during the morning with the light of a new day?
Machu Picchu in the morning is a unique experience, as only the ancient Peruvians lived it, and now you can do it too.
We strongly recommend you to have a good night sleep before this adventure, because we will be picking you up from your accommodations in Cusco at 5 am or Ollantaytambo at 6:30am to take you to Ollantaytambo Train Station.
You will board The 360° Machu Picchu Train to Aguas Calientes or Machu Picchu Town. You will enjoy the breathtaking scenary along the journey.
After a 1 hour and 30 minutes ride you will have arrived at the town where we will guide you step by step until we take you to the Inca Citadel, one of the 7 new Wonders of the World. You will be accompanied by a certified guide who will tell you everything you need to know about the Sanctuary, even how to take the best pictures so you can relive the Inca experience over and over again, once you are back home.
By the time you finish your walk around the Citadel, you will have time to visit Machu Picchu town, have something to eat and get ready for return. You'll have plenty of time to rest and check your photos on the train back to Ollantaytambo and when you get there, we´ll be waiting to take you to your accommodations.
Visit our package Morning in Machu Picchu and get all the details you need to know to make the most of this experience.
Sunset at Machu Picchu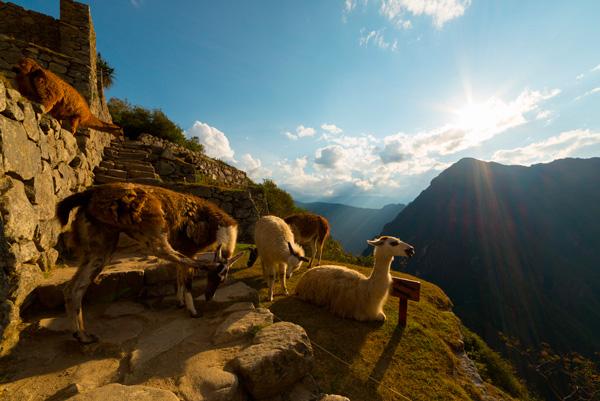 Machu Picchu in the afternoon offers a very different scenery. The dim light of sunset covers the amazing landscape with golden rays, offering the visitors the beauty of the "Golden Hour". All the sunset magic in this historical Sanctuary is indescribable and is a very quiet hour because of the low amount of visitors.
This is the perfect time to visit Machu Picchu if you are not a morning person. We will pick you up from your hotel during the morning, we'll take you comfortably and safely, and once you are in Machu Picchu you will enjoy the serenity of the sunset with beautiful colors and less people around. This is ideal if you are looking for a romantic experience or unique photos of the Citadel.
Book with us the best experience for you. Click on Sunset at Machu Picchu and let us take care of everything.
Pisac Market and Ollantaytambo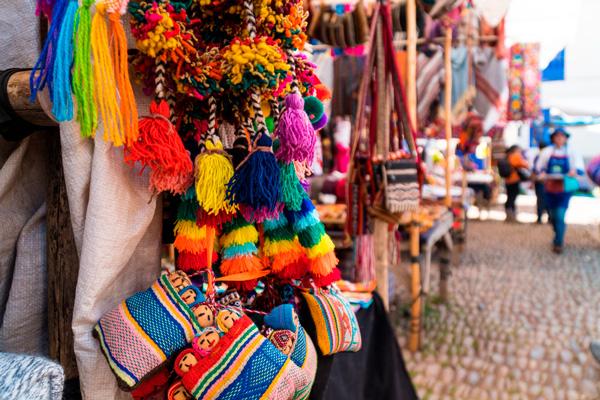 The tour starts at 8:30 am with destination to the Sacred Valley of the Incas, making a first stop at Taray´s Viewpoint, from where you can see all Pisac from above. You will climb to the ruins from where you can see the mighty Vilcanota River. Then you can walk around the charming streets, immerse yourself in the multicolored universe of looms and handicrafts offered in the market, exchange ideas with its people and taste its delicious traditional flavors.
After having a great time at Pisac, the second stop is Urubamba, where you will have a delicious lunch without worries.
The tour continues in Ollantaytambo, where you will visit the military fortress, the colonial church, the town and its charming streets, where the fusion between two cultures, becomes evident through time.
Keep in mind that this experience will last for about 10 hours.
Find out all about this tour visiting our web site, clickin in Sacred Valley, Pisac and Ollantaytambo.
Hiking to Humantay Lake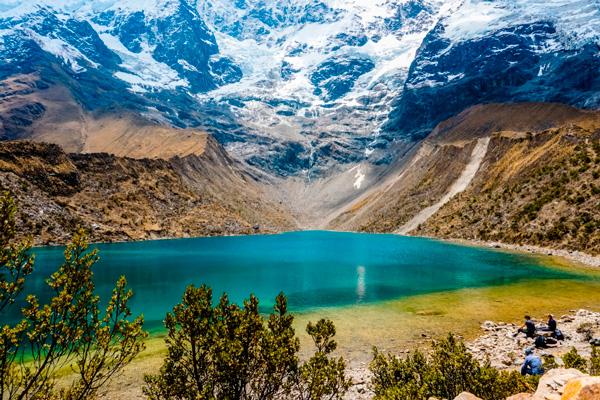 This lake has a beautiful turquoise water, clean and clear. A wonder nature that has become one of the most popular destinations for the travelers that comes to Cusco, along with the Rainbow Mountain or even Machu Picchu.
This hike will reconnect you with nature, so be ready to feel all the energy of the andean universe flowing through your body.
We recommend you to take it easy and wait a couple of days at least before you go on this type of adventure. Your body needs to get used to the altitude first so you won't feel sick during the hike.
We will pick you up in the morning from your accommodations in the historic center of Cusco, so have a good night sleep to start fresh and strong. Our destination is Soraypampa, where you will start hiking.
You will walk 3 miles (5 km) forth and back, reaching an altitude of 13780 feet (4200 masl). Then you will return the same way. But watching this natural jewel up close will be fascinating and you will know that it is worth the effort
This experience lasts about 4 hours so you should hydrate adequately to avoid feeling sick during the journey.
If you are the kind of person that is not just looking to get somewhere but to enjoy the ride, click Hiking to Humantay Lake and experience the beauty of the andean landscape with us.
City tour and ruins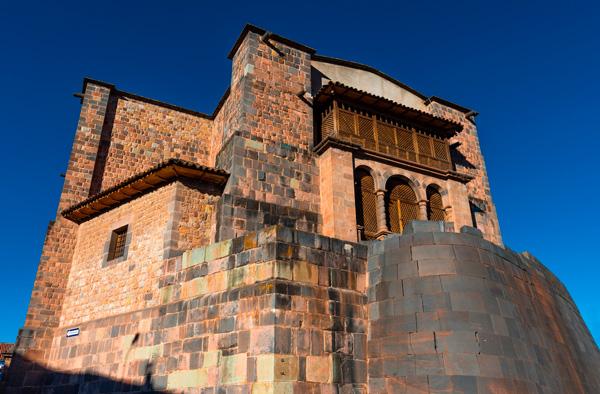 Cusco is full of enigmatic and mystical places outside the city that you should not miss, but the historic center holds treasures that you can visit in just one day, without haste and calmly.
At Inca Rail we have the perfect package for you, so you can visit the most emblematic places of Cusco near the center, starting with a walk through the city.
We will pick you up from your accommodation at 1 pm to start the tour in the San Pedro Market, which is full of colors, smells and flavors. A mix between traditions and the contemporary world.
After a treat for your senses in the Central Market, the experience continues in the Qoricancha, an Inca construction that was the palace of the Sun God and temple of worship of several other Andean deities. Today the Qoricancha is a sort of hybrid between the vestiges of pre-Columbian construction with its large quadrangular stones, and colonial constructions such as the church, erected as it used to, over the remains of local buildings, which still stands today.
Once you've finished with Qoricancha, you will visit the fortress of Sacsayhuaman, a jewel of military and religious architecture that to this day remains a mystery because of the huge stones that are a part of it..
Close to Sacsayhuamán is Qenqo, an archaeological site where religious ceremonies took place a long time ago. Qenqo is famous because of its tunnels and its sacrifice chamber.
The city tour ends with a visit to the Cusco Cathedral, located in front of the Plaza de Armas from where we will take you back to your accommodation.
This tour is perfect for you if you are looking for experiences that leave you plenty of free time to do anything you like and you really want to know the heart of Cusco.
Make up your mind and book your experience at City Tour and Ruins.
The Four Lakes Circuit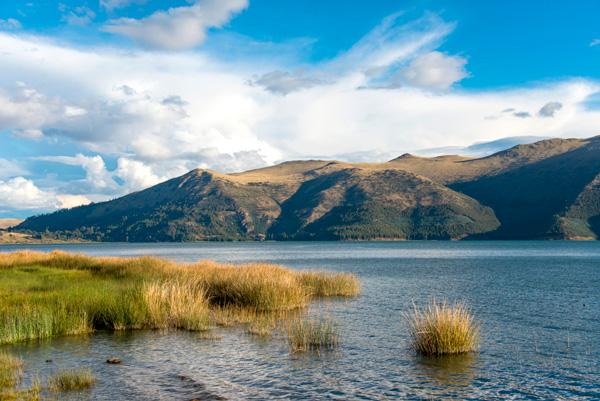 If you are looking for a route that connects you with nature, with the earth, the sky and all its magic, this is the experience you are looking for.
This hike starts at dawn. We will pick you up around 4 am from your lodging and take you to the village of Tungasuca, from where we will begin the tour of the Four lakes Circuit .
The Pampamarca lagoon shelters among its waters and its surroundings some animals such as parihuanas, ducks and fish. The Asnacocha lagoon has a great amount of algae in its waters. After seeing the first two lagoons, you will arrive at Acopia, a lagoon of blue waters and aquatic birds of great beauty and to finish the circuit you will see the Pomacanchi lagoon, which houses trout and other fish in its waters.
You will be able to taste some delicious trout at the end of this great tour. Before returning to
the city, you will visit Sangarará, the land of Micaela Bastidas.
You will be back in Cusco before the end of the afternoon with plenty of time to do as you wish.
Keep in mind that this hike takes about 3 hours and you will be covering a distance of 4.5 miles (7.25 km).
Trace the route in your mind and join this great experience. Visit The Four Lakes Circuit and book your adventure when it's convenient for you.
Hiking to Cachiccata Inca Quarry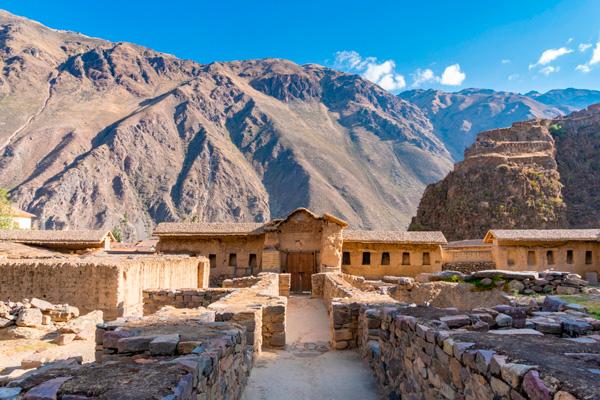 This hike covers a total distance of 6.2 miles (10 km), so you must be physically prepared.
This is the Inca Quarry where the huge rocks to build Ollantaytambo were obtained. You will go from the village of Cachiccata to the quarry, following the same route that the ancient Peruvians did to move these large rocks.
You will visit the Inca Bridge that crosses the Vilcanota River before returning to Ollantaytambo and then go back to the city again.
Find out more about us and this experience, clicking in Hiking to Cachiccata Inca Quarry.
Organize your trip, know everything you need to know about the Imperial city with our One-day packages and do not miss out on anything on your trip to Cusco. Visit the Inca Rail website, choose the activities you want to experience and let us take care of all the arrangements. You just enjoy every place, every flavor and the landscape.
Travel with no hassle, travel safely with Inca Rail.